21/03/2019 at 15:24 pm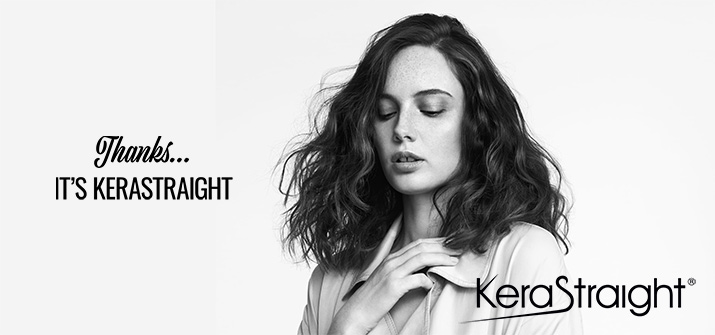 KERASTRAIGHT CELEBRATES
10 YEAR ANNIVERSARY
2019 marks the 10th anniversary of iconic British brand, KeraStraight. Founded by Jez Barnett and John Hubbard back in 2009, KeraStraight has continuously helped salons raise their game and delight their clients with innovative and groundbreaking treatments and products.
Co-founder, Jez Barnett, said of the upcoming anniversary:
"It's been an amazing 10 years. We've developed wonderful partnerships in 15 countries and we're currently in discussions with a few more, which we're really excited about. Whether it's new product innovations or improvements to our existing treatments and products, we've been non-stop developing for 10 years and the pace is not slowing.
As hair is up to 91% protein, there are so many opportunities to improve its health and behaviour with our protein-based formulas. We're so fortunate to have such amazing relationships with our salons and distributors, the feedback they share with us inspires us to continue to develop and deliver treatments and products that deliver real significance to their customers and businesses.
We've had huge support from day 1 from our trade press and the journalists and bloggers who've experienced our treatments and products for themselves in our partner salons, including our global ambassadors, Trevor Sorbie. They are an incredible team, bursting with talent and creativity, and their concept of Personalised Artistry is a perfect match with our Canvas philosophy of transforming hair into the best canvas for the hairdresser and their clients.
2019/2020 promises so much more, we can hardly wait."
Nathan Walker, International Technical Director at Trevor Sorbie, said of their partnership with KeraStraight:
"For 10 years we've worked alongside KeraStraight, the whole industry has evolved and KeraStraight has set the pace for others to follow. The match of two industry leaders helped drive both brands and help our team exceed the expectations of our guests. The very recent introduction has really helped deliver currently the industries best solution to providing the kind of canvas that every hairdresser wants to work on the canvas that gives your artistic and technical abilities to achieve success - happy guest who leave your salon feeling as great as they look. That's why we are happy to celebrate the 10th Anniversary and looking to the continued innovation and support and amazing hair."
KeraStraights latest and greatest comes in the form of the Ultimate Treatment with an optional Booster. What sets this treatment apart from the rest is how it uses a unique balance of advanced proteins to completely rebuild the hair, allowing for truly transformative change across all hair types. From the weakest, damaged hair to the most unruly and resistant, Ultimate Treatment delivers. For those who need a little more help to achieve that extra straightening, Ultimate Booster is on hand to enhance the effects of the treatment.
With KeraStraight Style recently improved and relaunched - and new innovations and projects scheduled for this year - KeraStraight promises more, #SoMuchMore