09/07/2018 at 19:13 pm
Blond hair requires particular care to maintain its lustre and shine, especially if its been highlighted or lightened. Over time, repeated washing, technical treatments, external aggressors and brushing can deprive blond hair of its natural beauty.
At the same time, white or grey hair can have unwanted brassy or yellow tones.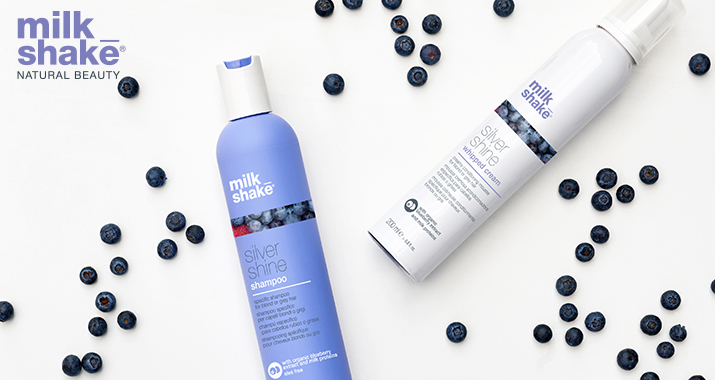 BLONDS /
Blond hair is beautiful when its radiant, when it has a pastel tone, or doesn't have an excess of brassy or yellow tones. In everyday life, oxidising agents such as UV rays, pollution and aggressive cleansers can deteriorate the natural pigment of the hair and create a predominant warm tone.
LIGHTENED HAIR /
Hair lightening treatments work the hardest on eumelanin than on pheomelanin. At the end of the lightening service, this phenomenon can create a light blond with prevalent yellow tones, caused by an imbalance that leans toward pheomelanin, which is more resistant to the oxidising process.
GREY OR WHITE HAIR /
With age, melanin production is reduced and, in some cases, stops altogether. This phenomenon is visible with the appearance of grey hair. When melanin is completely absent, hair is very light, with a yellow tone.
In all of these cases, yellow and golden hues create the perception of unkempt hair, aging hair, or in the case of hair lightening, a bad technical service.
It's therefore good practise to use a specific treatment that neutralizes excessive yellow or brassy tones to create neutral and radiant blonds, pastel coloured lightening, and radiant whites, both in salon and at home.
Silver Shine, is the range developed to neutralize the typical golden and yellow hues that can be present in blond, lightened or grey hair. Use silver shine to:
1/ enhance natural tones in blond, lightened or grey hair, neutralizing yellow tones
2/ gives softness, manageability and shine, revitalizing the hair
The combination of these two elements makes silver shine a unique range: neutralized yellow tones and gentle treatment of the hair in one product range.